Your Partner in Clinical Research
We help you deliver results fast, simple, and effective
Elevating Healthcare Through Excellence.
Quality of Results
Our aim is to ensure every study is audit ready at all times. We have successfully completed 10 audits to date. We maintain our records including patient notes and investigator site files electronically (RealTime CTMS) to reduce paper-based storage. Our system is CFR 21 Part 11 compliant and we are able to provide remote monitor access. We have a full suite of SOPs available at any time.
We have a dedicated quality team fully independent from our clinical teams, and we are proactive in identifying errors and correcting them. We are committed to being fully transparent with you throughout the duration of the study.
Minimise Drop-Outs
We have a team of dedicated recruiters and study coordinators. The entire team has strong customer service background and experience, focussed on patient recall and building trust. We have been proactive in managing communications with our patients between visits to ensure maximum ongoing attendance.
Our staff are also trained to screen out patients we believe are at high risk of dropping out. The team is also focussed on building a first-class patient-centred experience – from having an on-site cafeteria, to ample customer carparking, to accommodating patient visits on the weekend.
Our drop-out rates have historically been well below industry average.
Ability to Pivot
Walski was built on the principle of putting the needs of the CRO and Sponsor first, and are happy to work around your evolving needs.
We have demonstrated the ability to react to rapidly changing timelines, become a 'rescue' site on numerous trials, and flex our recruiting to compensate for underperforming sites. In one instance we were able to recruit 193 subjects relative to the initial target of 64 (without delaying the timeline) at the
Sponsor's request.
Cost Effective
Our goal is not to profit off set-up fees. We measure our success on our ability to deliver results to you, and therefore have chosen to focus on per-patient fees instead of fixed fees.
With our speed to start, ability to recruit, quality, drop-out rate, and flexibility – we ensure that you protect your overall budget.
We understand what's important to you
What's important to you
The
Walski
Difference
Speed to start
We understand time is key for every study. Our aim is to ensure your start-up timeline is as short as possible. We can be fully recruited and ready to start delivery a trial in as fast as one month
View case study
Ability to recruit
We take pride in meeting or exceeding our recruitment targets. On all trials performed to date, we have met or exceeded targets >90% of the time, and have been the top recruiter for 80% of these trials
View case study
Quality of results
We are committed to delivering high quality results to you, consistently, accurately, and reliably. We have proven processes for high-quality delivery, and have successfully completed all audits with no material findings
Ability to pivot
We are nimble and responsive, and will adapt quickly to meet your changing needs. We have met dynamic timelines, recruited additional patients to compensate for other sites, and acted as a rescue site in multiple situations
Minimise drop-outs
We know that drop-outs can be a huge sunk cost to you. We have a dedicated patient management team focussed on patient recall and building trust. Our drop out rates are consistently lowest in industry, at c. 5%
Cost Effective
We are cost efficient, as will work to ensure you minimise spend and protect your overall budget. We are focussed on per-patient fees as opposed to set-up fees because we are so confident in our ability to recruit and deliver
Case Study:
We were approached for a trial on the
13th February 2023 and won it on 20th March 2023. We managed to get the first patient screen on 18th April 2023, with recruitment fully completed by 28th April 2023.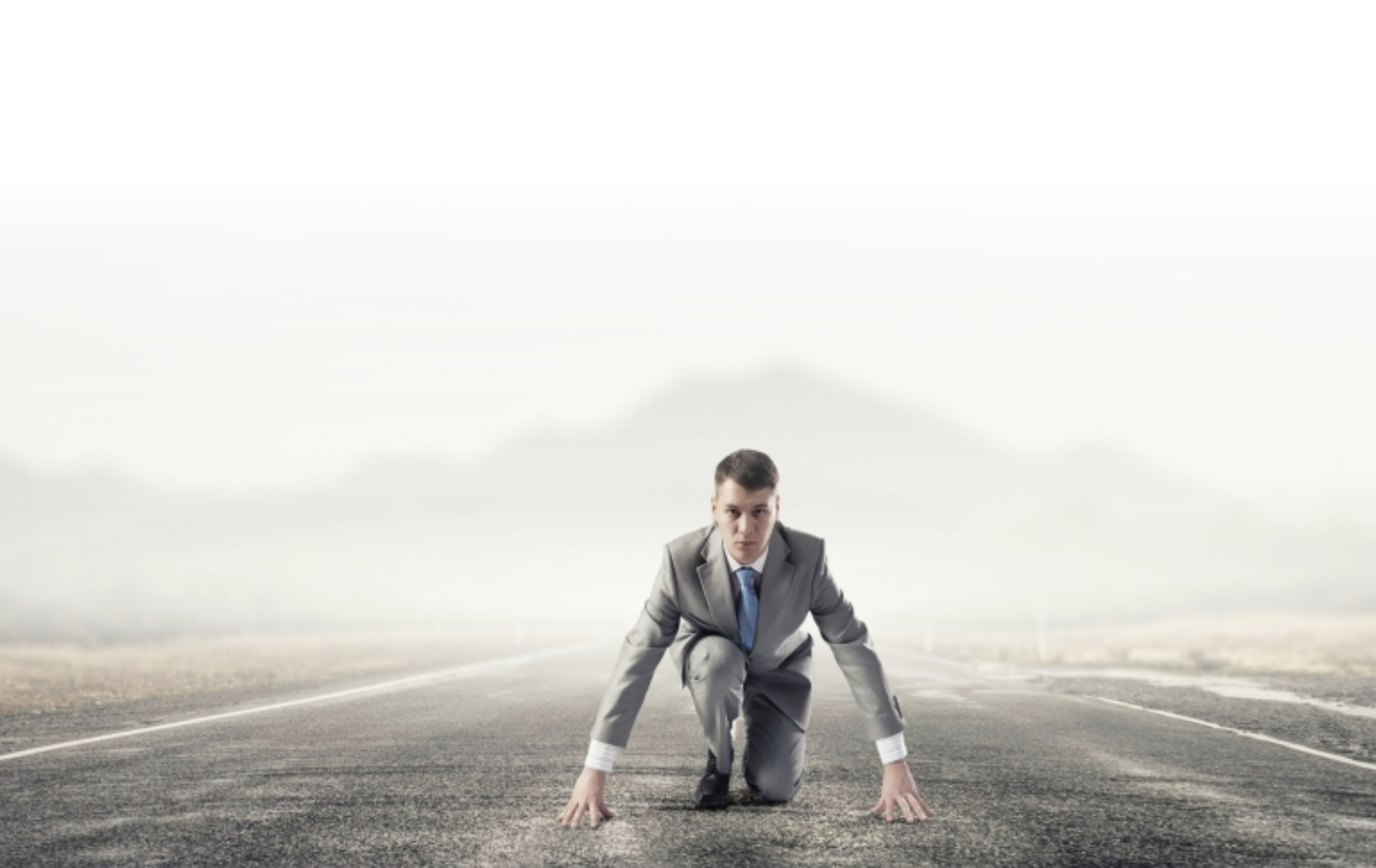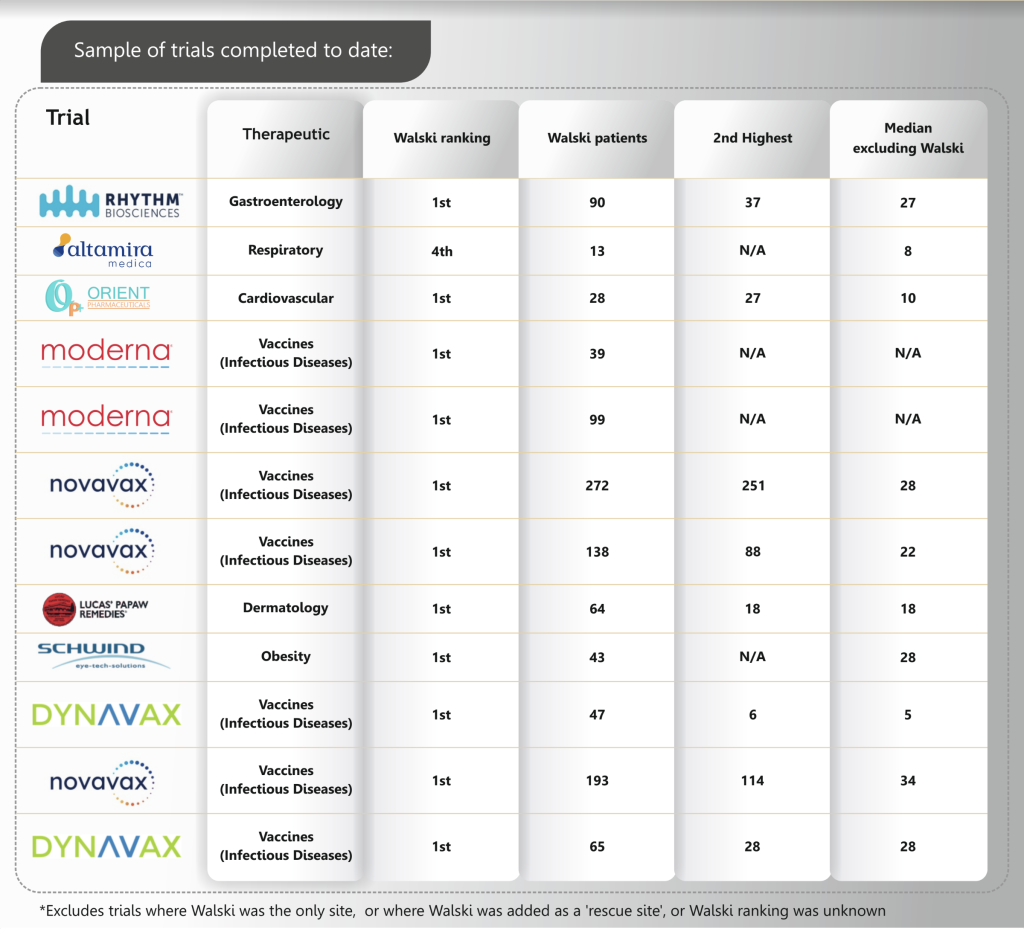 Walski Clinical Research is proud to work with these industry Sponsors and CROs:
Participants involved in trials
Population in catchment area